Contatos
+86 13715080923
+44 203 514 2811
+349 112 33 991
+302 111 983 277
+40 763 057 969
+359 884 063301
Productos revisados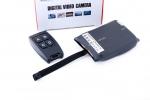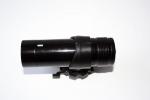 Câmera de vídeo para câmera resistente à água esportes

Confira
Digite o número de pedido ou endereço de e-mail

Camera with night vision in a vehicle number plate (Número: PA08)
Yes! We Ship To:
United States
Preço antigo:

41.95€


Promoção:-70%
COMPRAR
12.59€
O preço inclui IVA
Entrega até
United States
Preço:
5.38€
Descrição
With this camera you will be able to park without difficulty even at night. It is installed in the mount of the number plate and can be connected to any video screen.
The 1/3 inch CMOS sensor produces exceptionally detailed image and the 120 degree lens ensures full visibility behind the vehicle.
This camera is in a waterproof housing with degree of protection IP68.
It is powered by 12V DC, and the video output is RCA jack.



Produtos similares