A hunting camera can be of great help when you want to keep your company's property or the place where you work under constant video surveillance. It is not visible to the unarmed eye but it is a top quality product which makes amazing videos and photos. Moreover, it will notify its owner via SMS when it turns on to allow him to review photos or to take some necessary actions.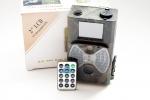 Hunting camera with 12MP 2" display
Price: 171.95 €.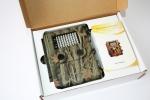 12 MP hunting camera
Price: 180.95 €.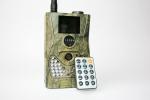 MMS hunting camera
Price: 362.95 €.
This recorder has several resolutions for taking pictures so that it saves space and power makes the images in the preferred quality. Each of these cameras has a remote control that will allow you to manage its options from a distance this way you'll be able to record.
Very good idea for large orchards, vineyards, farm yards or reserves.