A hidden camera can be extremely practical because of the ability to record everything that happens in a region or area. Therefore, in such case it is much more practical from a financial point of view to rely on this type of security technologies rather than the standards associated with the human factor that could a bit erratic in given situations.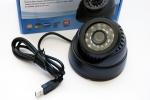 Camcorder for indoor installation
Price: 35.95 €.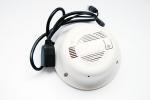 Wireless IP camera hidden in smoke detector
Price: 281.95 €.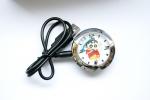 Hidden camera in kids watch
Price: 51.95 €.
Can we, however, imagine that a hidden camera would give us the necessary information and will it run out of power in the most important moment? Since most, if not 99% of them are using rechargeable lithium batteries, it is very convenient, because they are mobile and can be carried to different places. But what if we placed the camera and we went somewhere? However, some time later the batteries will deplete and the camera will stop capturing images. And then something can happen that is very important to your discrete investigation.
Well, it's very simple. In many of the different types of hidden cameras there is a built-in software motion detector. It is this that helps saving power and also to record only when something really important happens. At least when there is someone on camera and not only picturing the wall opposite to the camera all the time.
Therefore we can say that a hidden camera is a great way to learn something important. To protect your family, loved ones or yourself. Inexpensive and practical, modern and unbiased - these are just some of the most important features that can describe the benefits of using a hidden camera. And only here you will find their worthy representatives in various forms and embedded into different objects with different ranges and qualities.