Many people nowadays rely on technology to keep their home safe. Technology evolved so that we can rely on it at any moment. If we want to prevent thieves or at least confuse them that we have something for video surveillance instead of paying money for a real camera you can install a dummy one which flashes and lights up but it will not actually record anything. And at the same time it's likely to prevent theft or at least forced entry into restricted areas.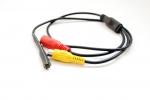 Mini CCTV Camera with six diodes
Price: 28.95 €.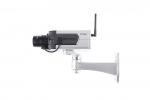 Dummy camera with motion detector
Price: 11.95 €.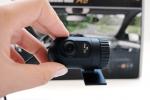 Car recorder
Price: 57.95 €.
Such cameras can be installed at the workplace or at the business premises to make someone determined to steal to think twice before doing so. At least he will that his actions will be recorded and then the authorities will look after him if he breaks the law. That is why sometimes a fake product might be very useful. So come with us and find your camera or imitation of one that will help you make your home or office a safer place and avoiding awkward situations such as missing jewelry or money.