When you have decided to put the camera in your car to see what is happening there or outdoors, you may need receiver as well which in turn can accept video signal and store it for later use. Therefore, you may need a digital recorder. It is mounted on the lighter, thereby it receives power directly from the battery and can work continuously and receive video signal that is amplified through the antenna which has to be placed on the windshield.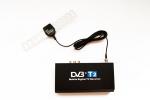 DVB T2 receiver for cars
Price: 128.95 €.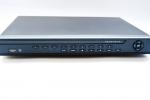 16-channel recorder
Price: 300.95 €.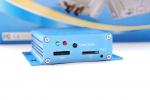 Mini recorder
Price: 53.95 €.
In addition, for your convenience, you will find a remote to control the receiver and thus it lets you work with the device at any time whenever you need to. Enjoy all this and take this amazing device that can greatly help your professional or research activities.