In short – when we want to see anyone like what he was doing. You would imagine yourself as a spy , but there are times when you just have to. For example, if you doubt he integrity of the person in your surroundings the easiest thing you can do is to load your home or office with hidden cameras. Perhaps this not very ethical but it is necessary and you will definitely greatly benefit from this.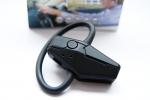 High resolution camera in handsfree
Price: 48.95 €.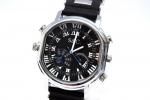 Camera in watch with rubber strap
Price: 65.95 €.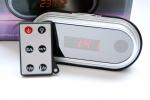 Full HD camera in a desktop clock
Price: 84.95 €.
Set up as a hanger or desktop clock your recording gadget will give you everything you need to be aware of what is happening. How can this happen?
Let 's say you have an office and you want to see who goes in and out. You will put a hanger near the front door, next to others ones where the visitors hang their clothes. But this hanger will have a powerful spy camera hidden inside. And it will record when someone enters or doing something wrong. So you can catch any potential thief or colleague who allows himself more than he should.
Desktop clock. If you have an employee at home if you have elderly parents who need watching over this is a way to do it remotely. In the clock there will be a little video recorder device that will give you the necessary information. Thus you'll know what to do.
Or picture. Which again is not just a picture but a gadget with a video picture. It is absolutely invisible and suitable for all occasions when you suspect some people. Do not wait until things get serious and act now.